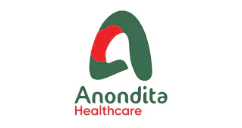 Cobra Pregnancy Kit
Celewish Media is a Team of excellent professionals providing cutting edge Celebrity Brand endorsement services.
Yes you heard it right, with the most dedicated, qualified and creative team, delivering the best in class services, we proudly announce, the successful completion of an endorsement assignment, with the sensational heart throb of Bollywood, Sunny Leone.
The endorsement has been shot under the best quality supervision of the expert team at Celewish for 'Cobra "Shubha Samachar" Pregnancy Kit', a Product of Anondita Healthcare.
It is a "one step urine HCG pregnancy kit" that promises "100% accuracy rate".
In the endorsement,
Sunny Leone explains that, this product has an agglutinating sera reagent for the detection of HCG for in-vitro diagnostic use.
With an intention to help the society be aware of the product Sunny Leone has been the brand ambassador for this product and we are happy to be enabling this great cause.
For promoting your brand name that needs no compromise on quality and accuracy, Celewish is your best solution. Choose us to take your brand to sky-high levels, in no time. Just click on celewish.com, and let's get started.